The big news this week is the announcement of a countywide mask mandate announced Friday by the Shelby County Health Department.
Director Alisa Haushaulter explained SCHD's legal opinion had "evolved" since earlier statements that it could not implement one.
The mandate has been allowed by Tennessee Governor Bill Lee, who says he has given this authority to the six county health departments and also 89 county mayors.
The Governor's executive order does not make masks a requirement for children age 12 or younger, but Shelby County Health Directive #7 lowers the exemption to age 2.
---
Shelby County
Tennessee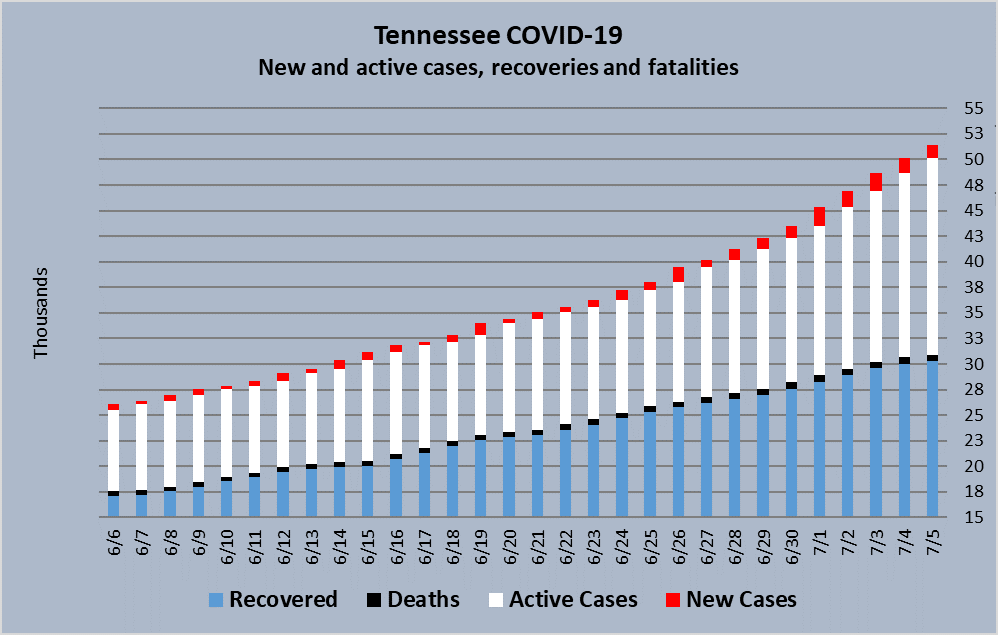 United States
---
Sources:
Shelby County: Shelby County Health Department
Tennessee: Tennessee Department of Health
U.S.A.: Johns Hopkins University