Mask mandate. It's been a week since the Shelby County Health Department's countywide mask mandate went into effect. The directive orders everyone over the age of 12 to wear a facial covering over their nose and mouth, with exceptions.
It will be interesting to see if the mask mandate has any measurable impact on the rate of spread.
Bars closed. The Department also closed area bars, with arbitrary exceptions.
Testing strained. SCHD says community spread has increased to the point where testing centers are overwhelmed, leading to long lines and reporting delays.
Contact tracers. The late reporting and high numbers of cases has rendered contact tracing efforts ineffective and unmanageable. Nevertheless, SCHD has deputized restaurants as contact tracers, requiring them to record the names and numbers of each dine-in customer.
Hospital data. At the end of the week, SCHD began adding hospital data to its public releases, previously made available only to members of the COVID-19 Task Force. That data will be included below, with more detail to come as additional data points are added.
Back to Phase One? With cases rising rapidly and ICU utilization above 90%, some are calling for a return to Phase 1 of the "Back to Business" plan.
Website down. It's probably not a good sign that the City of Memphis Back to Business website currently returns this result:
Executive authority. Others are calling for state legislators to revisit Tennessee law and how these decisions are being made by individual executives and appointed administrators.
Now for this week's data update.
Shelby County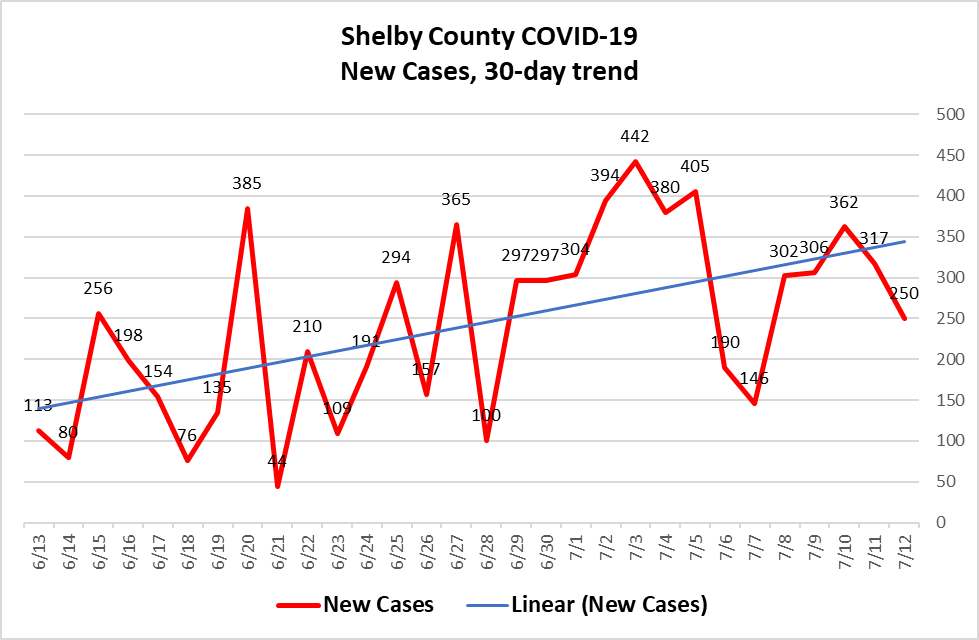 Tennessee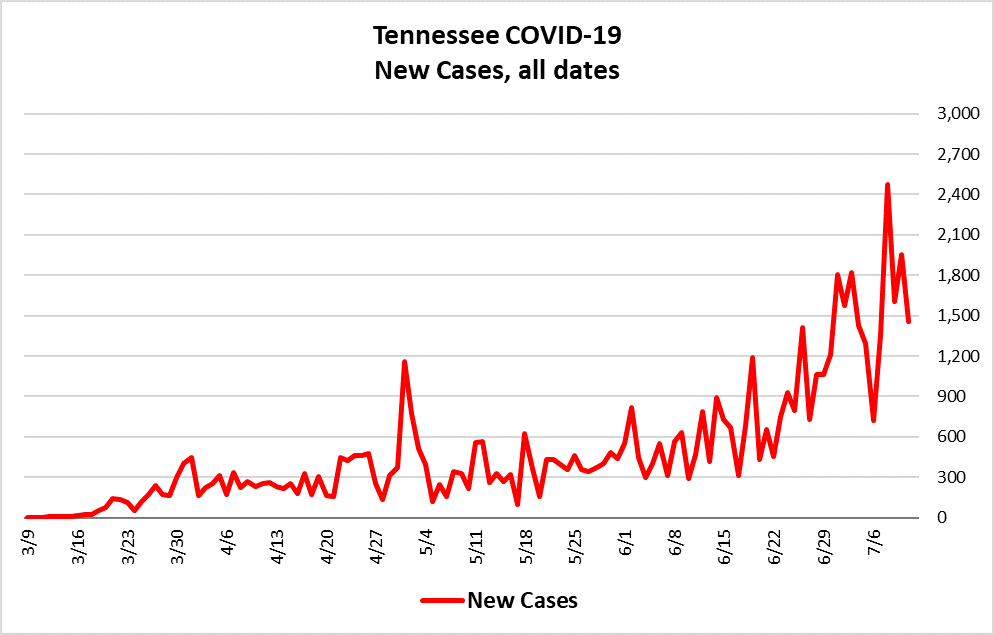 United States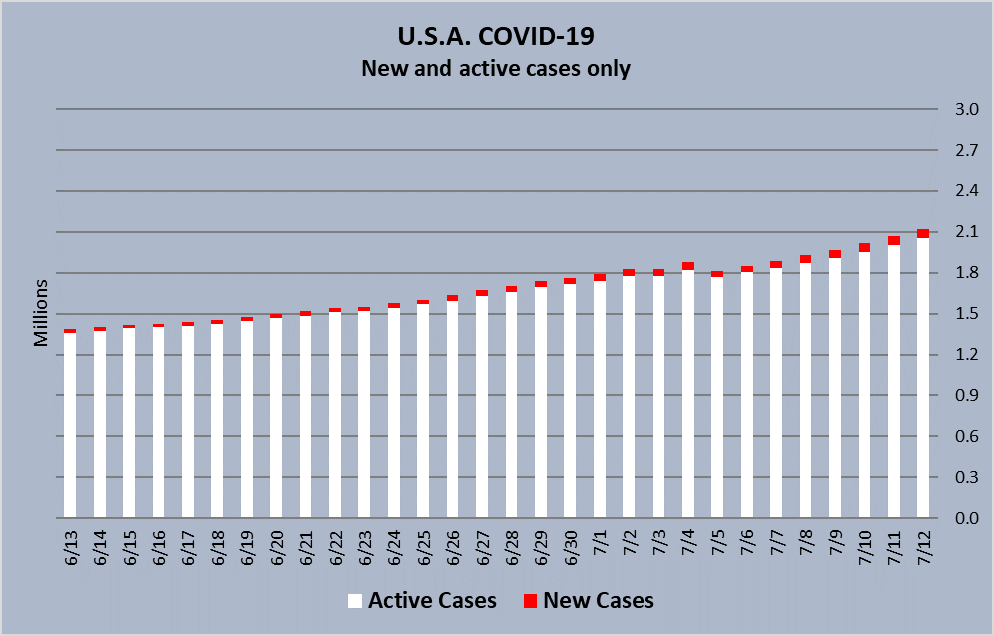 ---
Sources:
Shelby County: Shelby County Health Department
Tennessee: Tennessee Department of Health
U.S.A.: Johns Hopkins University