County clerk chaos
This month brought another chapter in the Shelby County Clerk saga.
Poor leadership threatens to shutter more locations despite repeated attempts by all other involved parties to help the Clerk avoid unnecessary, preventable disruption.
That was made evident this week by an email chain obtained by media, showing months of neglect by Clerk Halbert.
It is on behalf of the citizens, who inform me of their negative experiences daily, that I have called for Clerk Halbert to resign.
My concern extends also to the county employees in that office doing their best to maintain services in the midst of chaos.
I have voted twice (in August and February) to start ouster proceedings, but both times a majority has not joined us. Mayor Harris has also called for accountability. It is time for my colleagues to answer the call.
Here are the official statements from Harris, Halbert and me:
It is most unfortunate that we must spend time and resources on these controversies at the expense of priorities like public safety and education.
Budget season begins
Last month we got a first look at the elements that will factor into the FY24 budget.
The Memphis Zoo was our venue for a Saturday budget retreat. Mayor Harris shared his desire for us to approve a go-ahead resolution allowing the administration to include a funding plan for Regional One and school construction in his coming budget proposal.
And in committee last week, we heard additional budget projections from the Trustee, Assessor, and leaders of the finance department. The early numbers are concerning and indicate very tough decisions ahead.
In a future issue, I will explain what happened with the go-ahead resolution for Regional One and school construction. In the meantime, some info is provided by the Daily Memphian and the Memphis Flyer.
Legislative update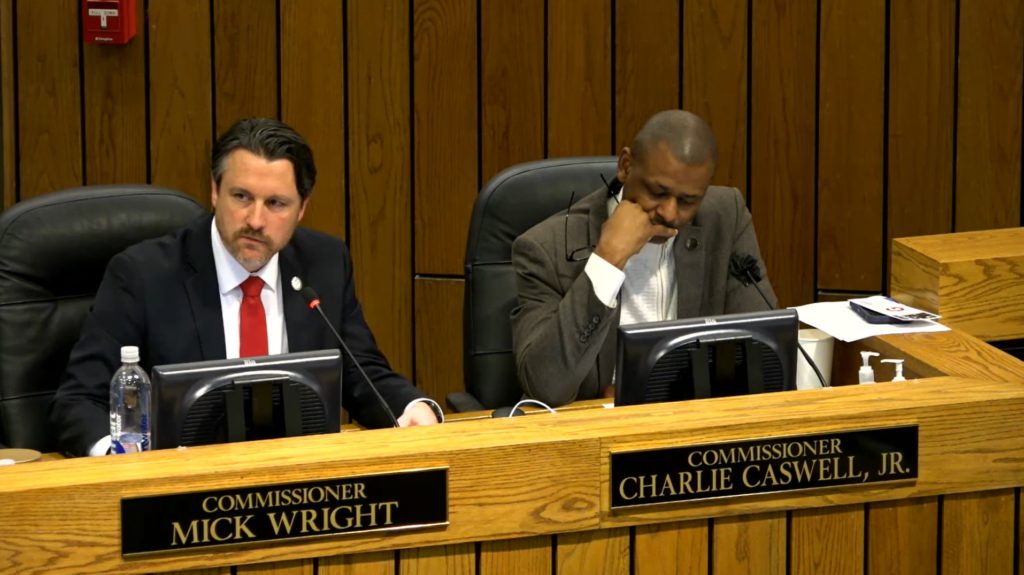 In the single March commission meeting, no vote was taken on the "police reform" ordinances mentioned previously. The sponsor moved to defer both for later consideration.
The longest deliberation concerned the Regional One budget resolution that I will cover in a future issue. There was also a prolonged debate about a $3.5 million property purchase, but ultimately that contract resolution was sent back to committee.
One resolution that I sponsored was approved along with our consent agenda — a TikTok ban on county government networks and devices.
Similar measures have been passed by Tennessee, additional states, the U.S. Government and other nations. For background, see this report by The Heritage Foundation: TikTok Generation: A CCP Official in Every Pocket.
Recent events
Upcoming public meetings
April 3 – Commission meeting, 3 p.m.
April 12 – Standing committees, 8:30 a.m.
April 15 – Joint City-County meeting, TBD
April 17 – Commission meeting, 3 p.m.
April 26 – Standing committees, 8:30 a.m.
May 1 – Commission meeting, 3 p.m.
Book club
This month I am reading The Creative Act: A Way of Being by music producer Rick Rubin.
Stay in touch
If you have a question or concern, email me at mick.wright@shelbycountytn.gov.
You can speak with the Commission office by calling 901-222-1000.
I always welcome your feedback on Facebook (@CommissionerMickWright) and Twitter (@mickwright).
Thanks for reading.
Mick Wright
Shelby County Commission – District 3