A summary of Commissioner Mick Wright's leadership and voting history during his first term (2018-2022).
Public Safety
Led effort to lift the county's residency requirement, allowing the Sheriff's Office to expand its hiring pool beyond county lines
Defeated budget amendment that would have defunded the Shelby County Sheriff's Office
Supported fully funding renovations of the juvenile detention center
Successfully lobbied for the full reopening of Shelby County Fire Station No. 60
Sponsored the Ban the Box ordinance and the Fair Chance to Serve ordinance, opening pathways to work and volunteer service for applicants with a criminal history
Approved purchase of armored vehicle to assist Sheriff's Office with search and rescue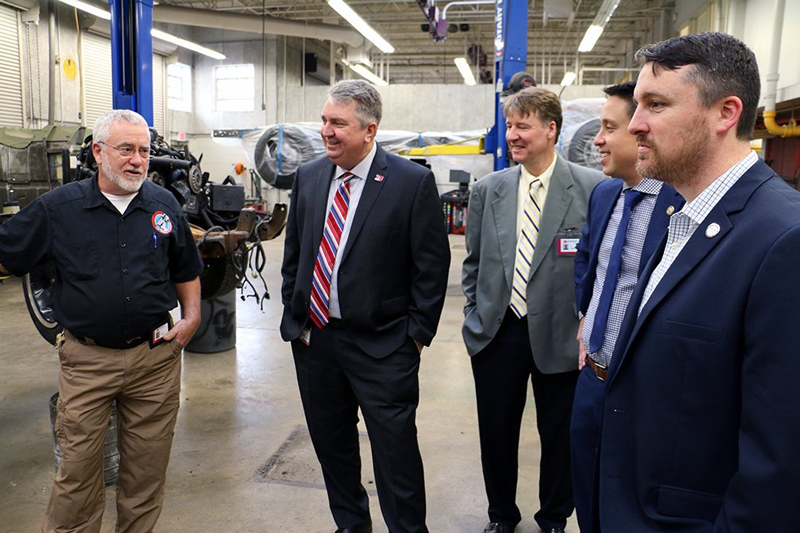 Economic Growth
Successfully fought efforts to raise the county property tax rate all four years and ultimately achieved a one-cent reduction on the rate
Sponsored resolution providing tax relief to veterans, seniors and disabled citizens
At the outset of the pandemic, sponsored resolution successfully establishing a 90-day hiring and spending freeze, and another resolution extending it, to keep county finances afloat
Successfully fought efforts to raise the wheel tax
Voted against ordinance assigning all future expired PILOT revenues to MATA
Voted against wasteful spending such as $110,000 podcast featuring publicly available audio
Voted against accelerating the Assessor's property reappraisal cycle from every 4 years to every 2 years
Sponsored resolution to eliminate sales tax on feminine hygiene products
Supported resolutions to incentivize numerous construction projects across Shelby County
Supported the construction of three mixed-use developments in District 3
Education
Supported initiative to fully fund universal Pre-K education
Supported creation of the county's first education coordinator
Supported $600,000 investment in STEM education community center
Sponsored budget amendment to fund literacy institute
Held mandated education spending in check, successfully opposing efforts to raise the county's maintenance of effort and exceed its annual capital spending limit
COVID-19 Response
Voted against resolution asking the Shelby County Health Department to impose a mask mandate (May 2020)
Called for Health Department policy to be more transparent and objective (Sept. 2020)
Voted against resolution implementing a $50 fine on businesses found in violation of Health directives and the mask mandate (Dec. 2020)
Donated COVID plasma three times in late 2020 after recovering from a positive case (Oct., Nov., Dec. 2020)
Organized news conference with small business owners to protest lockdown orders (Dec. 2020)
Called on State of Tennessee to intervene in vaccine rollout (Feb. 2021)
Called on Health Department director to be terminated over botched vaccine rollout (Feb. 2021)
Called for all Health Department restrictions to be lifted (Mar. 2021)
Cast the only No vote on $11.5 million for contact tracing (April 2021)
Requested formal opinion from County Attorney on expanded Health Department powers (Aug. 2021)
Wrote letter to Lt. Governor asking for a special session to eliminate COVID mandates (Aug. 2021)
Supported emergency grants to keep area hospitals staffed (Oct. 2021)
Other Actions and Initiatives
Sponsored resolution urging TVA to expeditiously remove the toxic coal ash from the containment ponds at the Allen Fossil Plant, to better protect our groundwater
Sponsored resolution supporting state and federal legislation to end switching between Central Standard Time and Daylight Saving Time
Sponsored resolution naming Shelby County Election headquarters after voting rights activist James Meredith
Sponsored resolution expanding the Wolf River Greenway trails
Proposed a redesign of the Shelby County flag in celebration of the county's bicentennial year
Led effort to upgrade our voting system and end lawsuit with the Shelby County Election Commission
Led effort to start commission meetings later so more working people could attend
Bi-partisan cooperation: supported every nomination and appointment by Mayor Lee Harris
Voted against $25,000 grant to an abortion clinic
Voted against RAIN act resolution seeking to thwart state laws protecting the right to life
Organized two blood drives, collecting enough units to save nearly 100 lives
Supported creation of two new county holidays: April 4 and Juneteenth
Community Enhancement Grants
Commissioner Wright has ethical and fiscal objections to the county's grant program, but his viewpoint is not shared by a majority of the board. Therefore, he directs the district's budgeted allotment mainly to taxpayer-supported projects and to initiatives that align with the strategic priorities of public safety, economic empowerment and education. He has sponsored grant resolutions for the following initiatives.
Stage lighting at the Bartlett Performing Arts and Conference Center
Matching grant for a dog park at Lakeland's Zadie E. Kuehl Memorial Park
Construction and improvements at Bartlett's Deermont Park
Bartlett Fire Department training facility
Security cameras for the Bartlett Police Department and the Shelby County Sheriff
Bartlett Area Chamber of Commerce / Greater Memphis Medical Device Council health sciences industry study and strategic plan
Bartlett Education Foundation grants
Lakeland Education Foundation grants
Construction of an educational amphitheater and the relocation of an historic schoolhouse at Davies Manor
Grants to organizations serving victims of human trafficking: Saving Lost Kids, Restore Corps, Almost Home Retreat, and Thistle & Bee
Joined other commissioners in co-sponsoring grants to: Agricenter, Arise2Read, Big Brothers Big Sisters, Block Party for Peace, Boys & Girls Clubs, Collierville Literacy Council, Feed the Needy, High Calling Services, Lifeline to Success, Memphis Child Advocacy Center, Memphis Inner City Rugby, Memphis Teacher Residency, Meritan, Museum of Biblical History, Restoration Time Family & Youth Services, Rising Together Foundation, Rural Heritage Trail, Tennessee Dream Chasers, Vitalant, Vote 70, Women's Foundation of Greater Memphis, and YMCA
Sponsored resolution naming the county's grant program for its primary author, Commissioner Reginald Milton
Letters of Support
City of Lakeland, USDA rural development project for High School – June 2019. Resulted in the City of Lakeland's application being accepted by USDA and the Lakeland Prep high school addition opening in August 2022.
City of Lakeland, New Canada Road Improvement Project – July 8, 2020. Resulted in the funds being awarded to the City of Lakeland.
Shelby Farms Park Conservancy – Dog Dash Grant – May 18, 2021. Resulted in the grant being awarded to Shelby Farms Park Conservancy.
Letter to Lt. Gov. Randy McNally in support of special session to remove unchecked powers of local health departments – August 30, 2021. Resulted in a special session being held in October 2021, in which the powers of local health departments were reduced.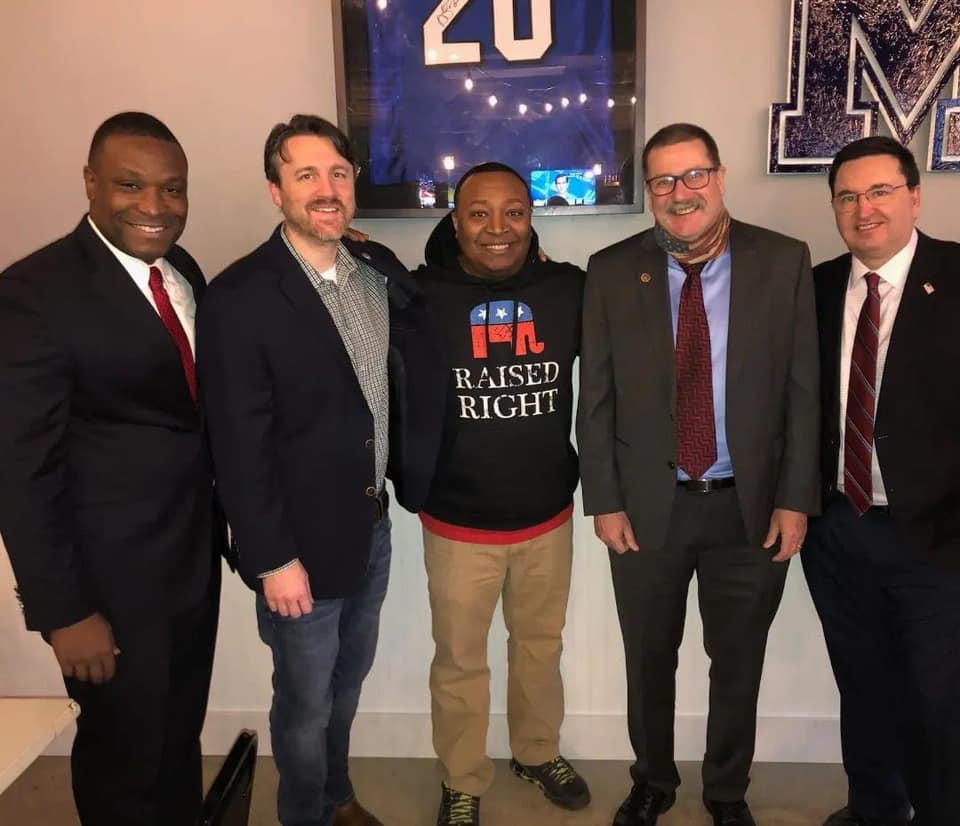 Published Editorials
Shelby County does not need a transit fee. The Daily Memphian, Oct 30, 2019
County mayor wisely paused plans to build a new juvenile center. The Daily Memphian, Feb 21, 2020
Opinion: Conservative commissioner says we can 'Live divided, together.' The Daily Memphian, Nov 20, 2020
Opinion: The virus is not political, but our policy choices are. The Daily Memphian, Aug 23, 2021